Wellbeing Day at Clement James, Thursday 26 April
Published on: Wednesday 25 April 2018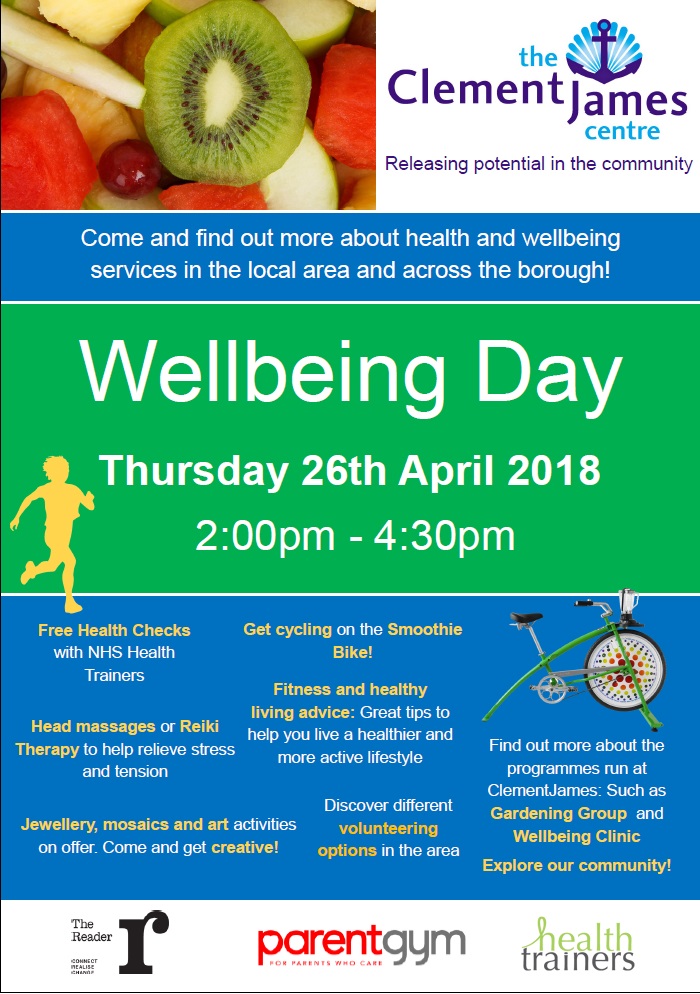 Come along to the Well-being Day to make sure you don't miss out on free health checks with NHS Health Trainers.

You will also be able to find out more about health and well-being services in the local area and across the borough.

On the day you will be able to get head massages or Reiki therapy to help relieve stress and tension. You will also get to try out the Smoothie Bike.

Great tips to help you live a healthier and more active lifestyle will also be available.

The event is taking place at The Clement James Centre, 95 Sirdar Road, London, W11 4EQ on Thursday 26 April 2018 from 2pm to 4:30pm.
Help shape our communications
Published on: Friday 13 April 2018
We are looking for people from the North Kensington community to join a working group who will review the communications channels and products that we have used since the Grenfell Tower fire. The aim is to make sure our communications are suitable to support the next phase of recovery and are developed with the community.
We want to have communications that are meaningful, delivered through the most appropriate channels and are complementary to the messages of our partner organisations.
The work involved will not take up too much time and you can choose how you want to be involved.
If you are interested in joining the group, contact Adrian Phelan, Communications Manager, West London CCG at: adrianphelan@nhs.net