Grenfell Assembly Meeting
Published on: Thursday 19 September 2019
---
The Royal Borough of Kensington & Chelsea is inviting residents to attend the first community assembly. 'Grenfell Community Assemblies' will focus on different themes, depending on what residents want to discuss, and will take place every eight weeks in North Kensington.
The first theme is 'Health and wellbeing' and representatives of local health and wellbeing organisations have been asked to attend to take part.
For more information visit here.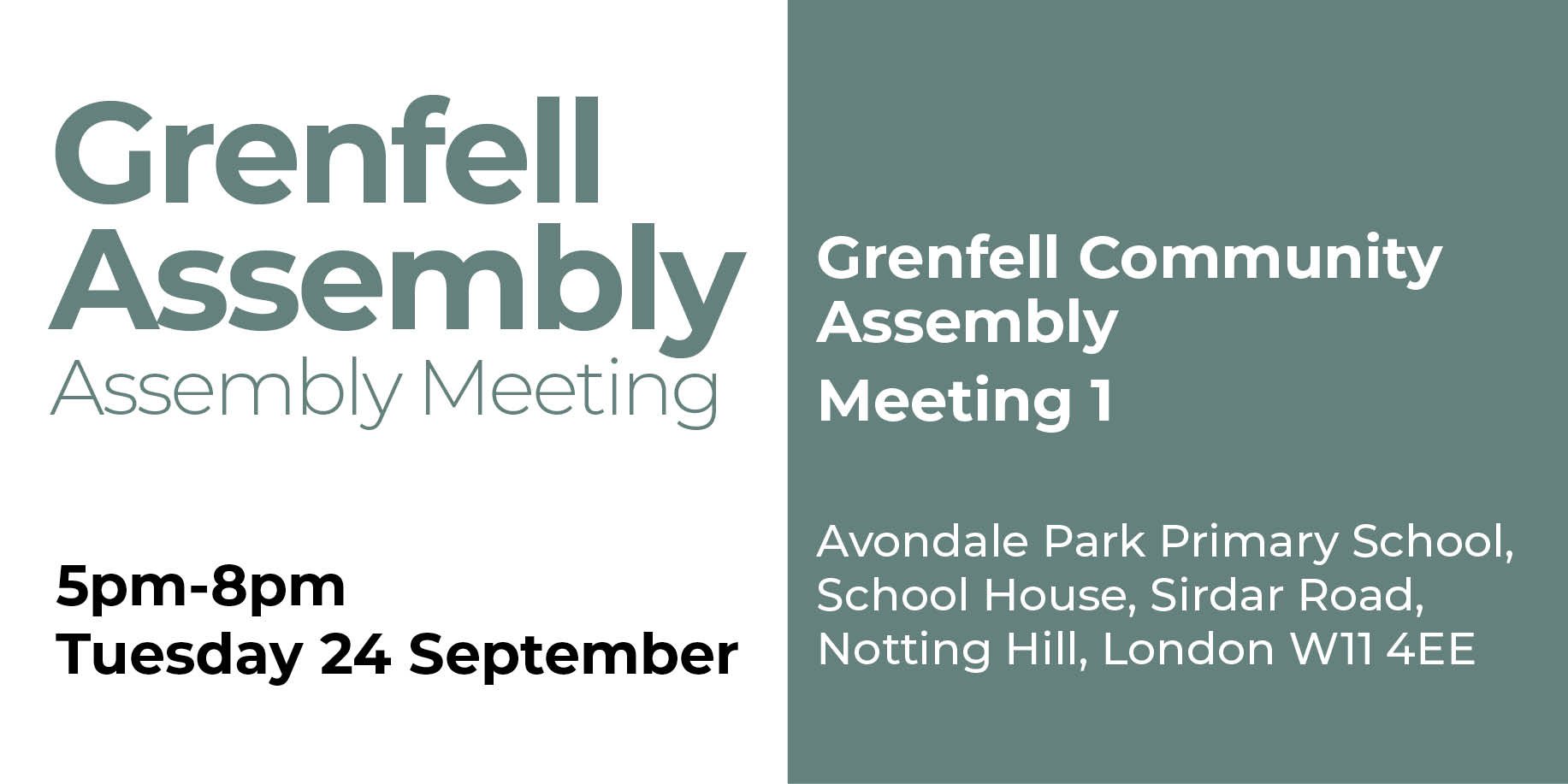 ---