Young people come together after Grenfell tragedy to talk mental health with Professor Green
Published on: Monday 24 September 2018
---
Young people who have been affected by the Grenfell tragedy came together to discuss mental health with musician Professor Green on Saturday 22 September.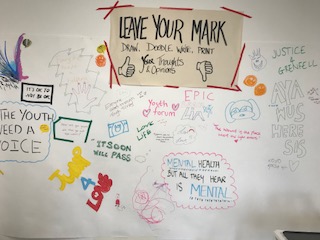 The Mindful Youth North Kensington event also had creative workshops with activities such as yoga, poetry, football and graffiti boards to encourage discussions around mental health in a positive and creative space. The event was organised in collaboration with young people in the area, the NHS and youth organisation EPIC.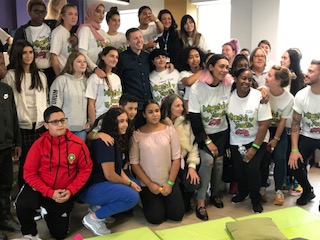 Rhiannon (17) lives in the local area and was instrumental in organising the day, she said: 'Lots of my friends and peers have been affected by what happened at the Grenfell Tower. It's really important that we are aware of the mental health issues that may be affecting us. We wanted to make sure that we had a day that allowed us to come together and speak about mental health in a way that was empowering and positive for us.'
Musician, Professor Green shared his personal experiences with mental health during a Q&A at the event, he said: 'Often with mental health you're the last one to know that you're suffering or you're ashamed to ask for help. Bringing the youth in the community together and acknowledging their trauma in a creative space is an important step in helping them to open up about what they've been through".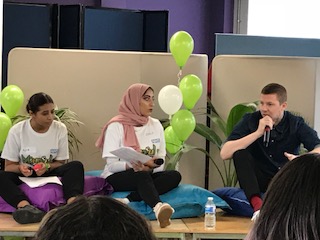 The NHS has been active within the community since the devastation and has been treating people for issues related to mental health and trauma. Young people are often less likely to access services that are available to them or ask for help due to the stigma related with mental health, resulting in them dismissing their feelings.
Mona Hayat, Director of North Kensington Recovery, NHS West London Clinical Commissioning Group said: "This is the community serving the community. It is about letting the children know it is okay not to be okay about things, because there is help out there."
The NHS is dedicated to helping the community recover - if you or a loved one needs support please visit www.grenfell.nhs.uk or call 0800 0234 650.
---