Cultural Competence training
We have several bespoke courses delivered by expert trainers to help you acquire the knowledge, skills and attitudes to work effectively in cross cultural settings. The learning is delivered face to face and is designed to be highly inter-active. The GP training* is approved by the Royal College of General Practitioners (RCGP), with a CPD-accredited certificate issued on completion. Creating a culturally competent general practice has great benefits for patients, clinical and non-clinical staff and all the courses are evidenced for Regulators via a Certificate of Learning on Cultural Competence.
An introduction to Cultural Competence
This introductory session is aimed at Administrators working in a Clinical setting. Currently planned to run between 12 to 2pm (a slightly quieter time in Clinical Practice), all course participants will be awarded with a Certificate of Learning on Cultural Competence.
Length: two hours
Certificate on completion

Creating a Culturally Competent General Practice*
GPs attending this course will be given an introduction to Cultural Competence issues, informed how the knowledge can be applied in their work and publicised appropriately. On completing the requisite requirement, they can use the accreditation towards their CPD. Once all staff in the practice (clinicians and practice staff) are trained, the practice can apply for the use of appropriate logos on their websites and share this information with their Patient Participation Groups (PPGs).
Course length: two hours
Training is certified by the RCGP, with a CPD-accredited certificate issued on completion. When all staff have been trained, an application can be made in writing to Krishna Sarda setting out how the knowledge and skills will be put into practice: krishna.sarda@nhs.net
How to book the training:
Please fill in this form to reserve your space on the next training dates scheduled in June 2023: https://forms.office.com/e/yhuyaU6DvC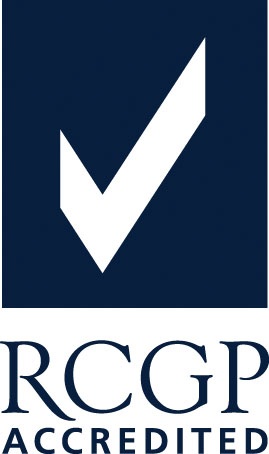 Understanding Culture and Health
This course is aimed at clinical staff, such as practice nurses and other health care professionals working at the practice. The course includes a number of practical examples and case studies, which are effective at helping to explore in depth the issues that may present in clinical practice.
Course length: three hours
Certificate on completion

Cultural Competence and Clinical Practice
This course has a focus on culture and longterm medical conditions, such as asthma, diabetes, high blood pressure and other cardiovascular issues, with a particular emphasis on culturally-specific education to help patients better manage their illness. This learning involves hearing from patients themselves and case studies with the aim for people taking the course to clearly understand how health inequities affect management of long-term conditions, which helps the patient to secure better health outcomes.
Course length: two hours
Certificate on completion

Cultural Competence learning for Third Sector providers
As well as providing an introduction to Cultural Competence this course will explore how culture influences health behaviours and beliefs. It will focus on prevention, equity and cultural approaches to mobilising communities to take up vaccines, screening and building individual community capacity on health and well-being.
Course length: three hours
Certificate on completion

For further information or to book your place on a course, please contact Krishna Sarda via email: krishna.sarda@nhs.net or call Mob:07884 547094
---
TESTIMONIALS
"I found the training extremely helpful and interesting. I came to the training with knowledge about different cultures and sharing the experience on how I manage situations at work on a daily basis, based on the appropriate cultural approach. However, I left the training feeling much more qualified and with a better understanding about different uses of cultural competency at work. I feel all staff from different departments will benefit from the training."
Dana Camino, Operations Manager, West London GP Federation
---
"I found the cultural competency training invaluable to me as a clinician working in such a diverse community. Having a greater understanding of the patients, their families and community in which I work is only going to enhance my consultations and lead to a better outcome for both the patient and myself. I have since used some of the information that I learnt about herbal remedies whilst consulting and it helped me to gain a better rapport with the patient and gave them increased confidence in me.
"Understanding cultural health beliefs is key to improving access to healthcare and positively impacting health outcomes. I would advise all healthcare professionals to undertake this training."
Dr Amy Wheelwright, West London GP Federation
---
"Cultural competency in the health care sector is increasingly a must as our society becomes incredibly diverse. Through a very interactive session, the training highlighted how culture influences health behaviours and attitudes towards providers and impacting on good health outcomes.
"The training encourages active dialogues in which patients and providers can ask questions, improve communication and build trust by understanding each other's culture and closely working together in an empathetic way, irrespective of the barriers.
"Thank you very much for the insightful training, I enjoyed it a lot."
Puja Kerkar, PCN Development Manager, Kensington and Chelsea South/ London Medical Associates (LMA) West London GP Federation
Developing the training
Abdullahi Ali, one of our Health Partners, explains his involvement in developing and co-producing the Cultural Competency training sessions
"The reason I got involved in the cultural competency process is because I trusted the engagement team setting up the training - they really listened to our views.
"The engagement team persuaded our local GPs that the cultural competency training will allow them to get a better picture and understanding of their patients' needs. They were also told how it would enhance all their team relationships; from the receptionist, to the practice manager and pharmacist… it will all have a positive effect.
"I appreciate that doctors are always aiming to serve our patients better and get the best outcomes. So having an understanding of different cultures is a vital part of this understanding. For example, in our [Somalian] culture, if a woman wants to talk about her pregnancies, sexual health or an infection there is no way she will discuss this with an older man, nor would a man with a health condition have the confidence to disclose this to a female doctor. It's more to do with culture than a religious belief.
"Cultural competency training also means that residents don't have that awful embarrassment of having to speak to a receptionist about what you might be going to see the doctor about. You can discuss your issue in private and in confidence - there's no public listening in to your conversation.
"When we heard that the GP training has been recognised nationally and that practice managers and receptionists will all undergo the training that has personally given me a lot of satisfaction, because we've helped to bring about that change."
Abdullahi Ali, Founder and Executive Director at Baraka Community Association