Cultural Competency training receives prestigious Royal College accreditation
Published on: Wednesday 9 November 2022
---
Cultural Competency courses that have been co-produced by the North Kensington (Grenfell) Recovery (NKR) engagement team and the Grenfell community have received prestigious accreditation from the Royal College of GPs (RCGP).
Cultural Competency is a process that describes a set of aligned and transparent skills, attitudes and principles that acknowledge, respect and work together as a system towards optimal interactions between individuals and the various cultural and ethnic groups within a community.
For patients this means professionals having an enhanced awareness and understanding of their health and social needs, with the aim of improving their health outcomes.
The training is the result of a two-year process of whole system partnership with local communities and those impacted by the Grenfell Tower fire, who shared their experiences, concerns and views on how services could be made more culturally relevant.
This learning from Grenfell has resulted in an innovative approach overseen by Head of Engagement for NKR Krishna Sarda, Engagement and Equalities Manager Radhika Howarth and the GP Clinical lead for Grenfell Dr Meena Nathan, who have worked with the community to adapt the training to ensure it is responsive and robust. The courses are tailored to the specific roles of different health professionals.
The bespoke training courses have now been successfully piloted in North Kensington, with GPs taking the course titled Developing a Culturally Competence General Practice to receive their accreditation. Once all staff in their practice are trained in cultural competency the Practice can be certified as being a culturally competent General Practice. Culturally competent Patient Participation Groups (PPGs) are being piloted to create sustainability at the local level. This is one of the dimensions of NKR's approach to dealing with health inequalities.
Mary Mullix, Director of the North Kensington (Grenfell) Recovery Programme, says: "I first want to thank the community who have worked closely with the NKR Engagement team to develop this Cultural Competency training, which has resulted in receiving prestigious RCGP accreditation.
"This is the result of diligently engaging with the community and Health Partners over a number of years to build their trust, and to gain a vital understanding of what the community needs to improve their health and wellbeing. We hope the Cultural Competency training will be viewed as an example of what can be achieved when working with communities as equal partners to co-produce work that will benefit so many people."
Training is now being scheduled for all Primary Care staff in North Kensington, with the intent to roll this out to other locations across NHS North West London ICS in the next few months.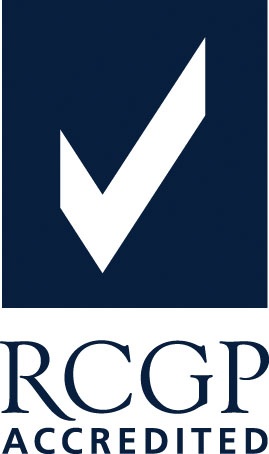 ---