News
Bringing to your attention: Filming for Grenfell artwork
Published on: Friday 15 December 2017
We have been told that Steve McQueen will be filming Grenfell Tower using a helicopter on Monday 18 December 2017, about four times between 9am and 6pm, for up to an hour each time and maybe longer on the last time.
He will record video of the tower from a helicopter, before it is covered. They say all filming will be done with the respect for the community and those who lost their lives. No one will be filmed and it will not be broadcast on TV.
The say, "This is not a commercial project and will not be sold. It is self-funded by Steve and will be shown in a museum where anyone including the community can go and see it. It will not be shown for at least two years."
NHS staff and neighbourhood safer teams will be around if you don't want to be alone on the day, at the Notting Hill Methodist Church from 9am to 6pm where there will be teas and coffees.
If you have a question about Steve McQueen's project please call Clare Morris on 07929 982 684 or Pinky Ghundale on 07956 363 284. You can also email contact@grenfelltower.memorial or visit the website http://grenfelltower.memorial
Winter activities for children, young people and families
Published on: Wednesday 13 December 2017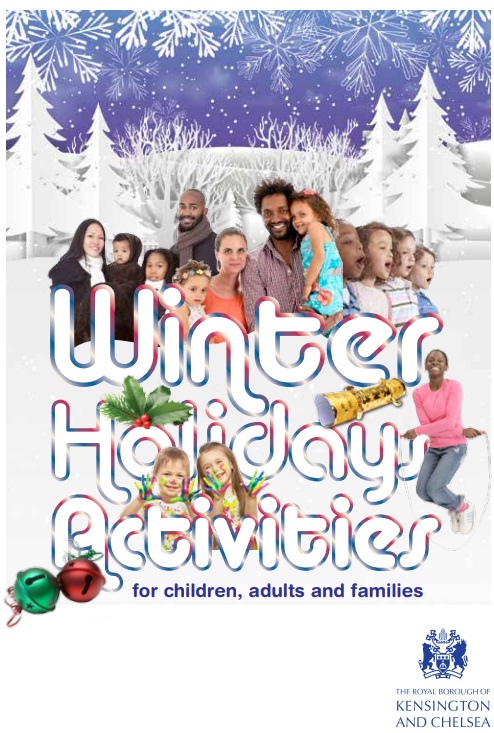 The Royal Borough of Kensington and Chelsea has put together a brochure listing the range of activities on offer during the winter holidays for children, young people and families. Activities include ice skating, dancing, football, cake making and Christmas and New Year fun. There is lots of important information for those affected by the Grenfell Tower fire including what's on offer at The Curve at Christmas.
You can view the brochure here.